So, I am wanting to create a grid based city building game in CGE as shown in the screenshots below from UE.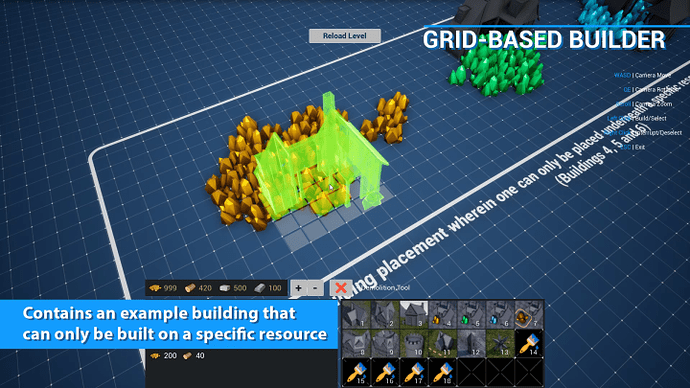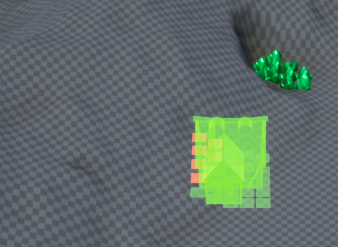 When browsing the forums I noticed Someone had requested advice upon this topic, And feel it would be a great component for CGE as what If I have uneven terrain when I place a building that takes up 6 grids for example? as shown in the images above, This would only get more complex.
eugeneloza
Did give a good explanation on how such a system and can be achieved using TCastleTransforms and TCastleViewport.MouseRayHit Then have some sort of GameMapManager unit that keeps track of the game map (as array[0...SizeX, 0..SizeY] of TMapTileSomething ) and this is where I personally get stuck.
examples\viewport_and_scenes\detect_scene_hit is a great demo for a simple grid game.
GitHub - castle-engine/wyrd-forest: Game about walking in a weird forest, planting healing trees, and shooting evil targets. Game sponsored by Patreon supporters, showing off various Castle Game Engine features. is another good demo for placement on terrain though lacks height checking.