Part 1

I want to replace the current TDrawable image with the Viewport but the picture does not fill the entire Viewport.
The background picture is 2K (2560 x 1440) but when I load I get this: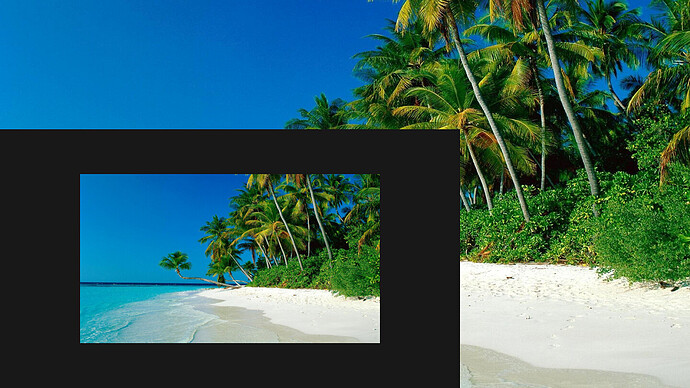 Scene := TCastleScene.Create(Application);
Scene.Load('castle-data:/locations/westbeach.png');
Scene.Spatial := [ssRendering, ssDynamicCollisions];
Scene.ProcessEvents := true;
Scene.Setup2D;
MainViewport := TCastleViewport.Create(Application);
MainViewport.AutoCamera := true;
MainViewport.Left := 0;
MainViewport.Bottom := 0;
MainViewport.Width := 2560;
MainViewport.Height := 1440;
MainViewport.Items.Add(Scene);
MainViewport.Items.MainScene := Scene;
Window.Controls.InsertFront(MainViewport);
Do I need some additional Viewport settings?
Update:
MainViewport.FullSize := true; now does fill up the screen but the image is still smaller and centered.
The image has to fill up the whole viewport.