Hello,
I am on old latop running Windows 7 64bit with Intel Pentium Dual-Core CPU T4400 processor with built-in Intel 4 Series Express Chipset Family. OpenGL version 2.1 (very old). But Blender v2.79 works fine with it.
And I on 32bit Lazarus v 1.8.4.
I understand this computer is not for 3D. But, anyway, In CGE 6.4 work most of examples. All UI examples work fine. zombie_fighter works fine. And view3dscene.exe may load simple models.
But when I load X3D from demo-models to view3dscene.exe or when I use my project the same as https://castle-engine.io/manual_load_3d.php using Scene.Load() I am getting the error message.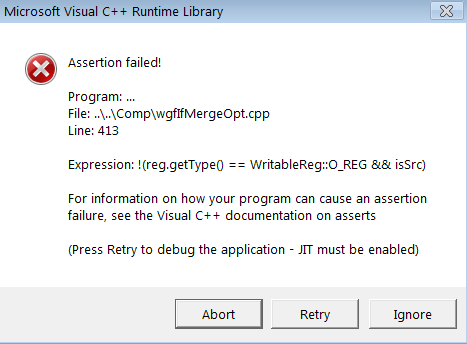 Using Blender I create a simple model. Exported it to X3D and tried to load it with view3dscene or my project. The error message is the same as above.
Which version of Microsoft Visual C++ Runtime do you use to build CGE 6.4? Maybe I need to reinstall it.