Hello,
Can animate glTF armature rigs on runtime?
I have this glTF only model and armature there is no animation included.
I am trying change rotation or scale on runtime like that but nothing changed on Scene
TransformNode:=Scene1.RootNode.FindNode('mixamorig:Spine') as TTransformNode;
TransformNode.Scale:=TransformNode.Scale*2;

I can change the rotation or scale on any glTF editor/viewer, example: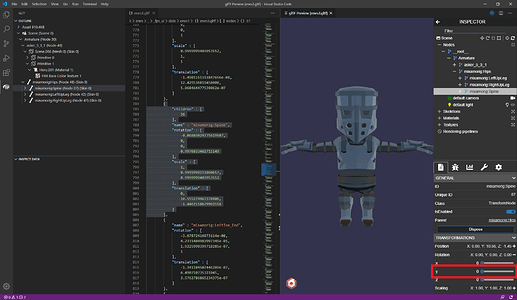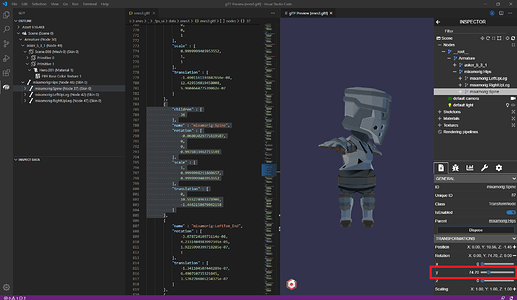 My main goal is create complex animations like walk&attack, run&attack
if not possible to edit this kinds TransformNodes on runtime, can we play multiple animation on same mesh? (animations not conflict, one of walk with only legs other one is attack with only hand)
I tried play 2 animation with TTimeSensorNode but always last animation effected my model
This video showing how Unity handle this topic, I am trying did same on Castle Game Engine
Video:Creating Animation Layers and Masks in Unity
Thanks.