Good day everyone.
I want to make 3D scenes for game world regions, which will be constructed in game process. Because it will be my first experience, i want to ask about possible nuances, which i can meet.
Player position will be static, but camera will be able to rotate step to step with fixation on eight world sides to interact with objects. It will be like eight 3D interactive scenes with smooth scrolling like in scheme below: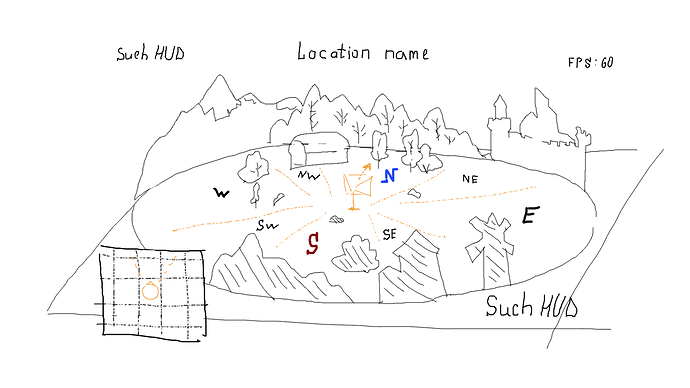 I will use pixel sprites and primitive 3D objects, there it really needed.
What optimal size of scene i can choose to better look pixel art sprites? Is TCastleImageTransform with right space orientation enough instrument to draw sprite objects? What difficulties i don't take into account?
Or 3D primitives with non-pixel textures more easy way (i can try to learn work with real 3D)?
Important feature - scenes must create gradually from code, and they will be like net to add objects on cells. World will be generated partially handy, but on ~80% random. Maybe i will need some math to set right surrounding sprites position to face to player, but in seems not so hard.
I will be glad to see different opinions, not just specific advice. My main idea - will programed beautiful and comfortable scene constructor with option of space orientation and interaction with objects and characters.