This is the first release of a simple, GPU-based 3D particle system for Castle Game Engine. You can find it in this github repository.
It also includes a simple particle editor as part of its demos: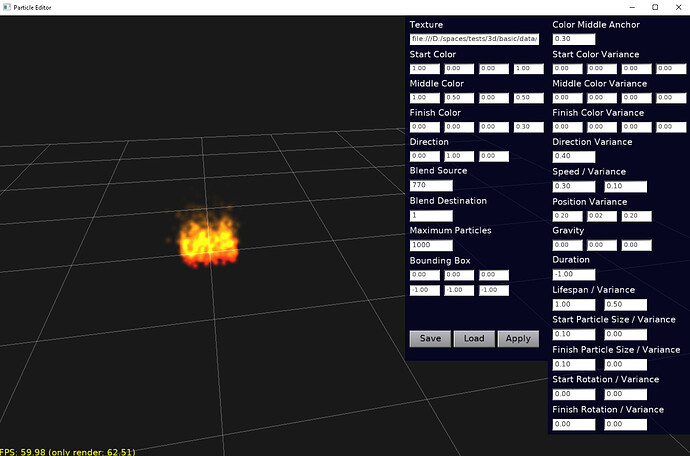 Some thoughts:
I originally planned on doing soft particle and screen-space physics by sampling the depth buffer. However it will mess up the current ScreenEffect system if I setup RenderToTexture manually. So I will wait for ScreenEffect rework first and see if I could work around the new system
Currently its only useful for effects like dust, fire, smoke, fountain etc. Other effects that require trails like sparkle, or rotating in space like falling leaves are not supported yet.